There are airlines that pay for pilot training, but how does it work? This article explores ways to get into major carriers without paying for training
Not everything in life is free, or so they say. Airlines that pay for flight training are few and far between, but there are ways to become a pilot for free. Are there any strings attached though? What can you expect? Cadetships are available at a lot of the major airlines, but costs can run over $100,000. How can you avoid that?
Most airlines run costly cadetship programs that are only accessible to a handful of students. However, there are airlines that pay for pilot training, and this article looks at how that is possible.
Here's the answer: There are a few options you can take to help with the cost of flight training, including: Scholarships and Grants, Military Service, Airline sponsored cadetships or Student loans.

There is a large number of Airlines that pay for pilot training by offering cadetships and scholarships, such as American Airlines, British Airways and Qantas, as well as hundreds of non-airline aviation groups such as AOPA, the Honorable Company of Air Pilots, and the Women's Pilots Association which offer scholarships and grants for flight training.

Furthermore, a large number of aviation schools, businesses and colleges also offer grants or discounts for aviation skills and flight training.
This website is reader-supported, which means we may be paid when you visit links to partner or featured sites, or by advertising on the site. For more information please read my Privacy Policy and Terms of Use
Introduction – Airlines that pay for pilot training
Some avenues do offer a free route into the industry, but they aren't easy to come by. Joining the military is one way but that doesn't speak to everybody.
Scholarships are available to become a pilot in Australia, to become a pilot in the USA, and to become a pilot in Europe (such as England) as well as many other countries, but generally speaking, they are as rare as hen's teeth, difficult to get accepted for and sometimes are only offered to certain under-represented genders or races, for very good reason.
Let's take a deep dive into cost-independent ways into the industry and see if there are airlines that pay for flight training to become a pilot.
Can you train to be a pilot for free?
YES! YOU CAN! While there are ways into aviation that are expensive, there are ways that you can get into the cockpit for free.
One of the most common ways to do this is via the military. By joining the military as a trainee pilot, you actually get paid to fly aircraft. The military will put you through your flight training and many commercial pilots have gone through this route.
However, this isn't for everyone for obvious reasons which leads to the next question. Are there commercial airlines that pay for flight training?
Airlines that pay for pilot training
Nothing in this world is free, so the answer to this question is generally none of them…but the answer is also some of them… Clear as mud?
While some airlines will cover the vast majority of your flight training, it will look to be recouped in some other way, somewhere down the track. These programs are called cadetships – and this is actually a good thing for pilots and airlines alike. Good for pilots as it will help more people realise their dream and good for airlines as it begins to address the pilot shortage that is heading our way in the coming years.
Some of the big carriers around the world offer great cadetship programs however most have an initial upfront cost. A lot of these cadetships are open to using student assistance, so you can apply for a loan after you enroll. This is then paid back when you can afford to do so, much like your normal university student loans.
Some are also payable once you work for the airline, with Regional Express airline Rex in Australia putting such a scheme in place which states you have to work for the airline for seven years, otherwise, you are forced to pay back the flight training costs.
Airline Cadetship programs
An airline cadetship is a program run by an airline to train future pilots. These programs are designed to guide students with little to no flight experience from the beginning of their flight training all the way to becoming an airline pilot.
The structure of a cadetship program typically includes the following phases
Ground School Training: This is theory training where cadets learn the fundamentals of aviation, including navigation, meteorology, air law, aircraft systems, Aerodynamics, human factors and flight planning.
Flight Training: Cadets undergo practical flight training, starting with basic flight skills such as attitude flying in small aircraft and then gradually advancing to complex operations such as Aerobatics, instrument flying and multi-engine aircraft, as well as aircraft emergencies such as loss of oil pressure leading to an aircraft engine failure, how to safely deal with an EFATO and Forced landings
Simulator Training: High-fidelity flight simulators are used to train cadets on specific airline aircraft types and procedures such as Multi Crew Coordination, and to practice emergency procedures such as engine failures or pressurization issues.
Type Rating: This is specialized training for a specific aircraft type, such as a Boeing 737 or Airbus A320.
Line Training / First Officer Training: Once they have their Commercial Pilot License (CPL) and instrument rating, cadets undergo training to operate as a First Officer in airline operations.
The goal of a cadetship for an airline is to ensure a steady supply of well-trained pilots who are familiar with the airline's procedures and culture. For the cadets, it provides a clear pathway to a career as an airline pilot.
Some cadetships may be partially or fully sponsored by the airline, meaning the airline covers the cost of training, often in return for a commitment from the cadet to work for the airline for a certain number of years.
Remember, cadetship programs are highly competitive, and acceptance into a program does not necessarily guarantee employment. It's important to carefully research each program, understand the costs and benefits, and consider the commitment required before deciding to pursue this path.
Which airlines provide free flight training, though?
Ok lets explore some of the options for airlines that offer cadetships, scholarships and grants.
American airlines
American airlines also offer Education Foundation scholarships to employees and their children, up to $2,500. You can read more about the American airlines Education Foundation scholarships and their eligibility requirements here5.
Skywest Airlines
Skywest Airlines are another provider of scholarships and you can read about the Skywest Pilot Pathway program here6.
Qantas Airlines
Qantas Airlines, Australia's flagship carrier, offer scholarships for Women in Aviation and have also given scholarships to three budding Indigenous pilots to celebrate their centenary year. Information on this can be found on their training school website2.
Whilst primarily designed to train students wanting to become a pilot in Australia, or wanting to become pilot in New Zealand, Qantas is an international carrier open to any students that meet residency and visa requirements.
British Airways
British Airways also offer scholarships to students in surrounding communities to the airline. This gives free training to 200 students that want to become a pilot in the United Kingdom.
Such scholarships give aspiring pilots a fantastic opportunity to fly for a major airline and world-renowned brand, and given the opportunity to learn and work in a world-class environment. You can find out more details here on the British Airways cadetship and 'Inspire Gliding Scholarship' programs3.
Emirates airline
Emirates offers scholarships to students that meet a certain criteria4. This scholarship is offered through Emirates Aviation University. The Chancellor's Scholarship is offered to 10 students a year and covers 100% of the flight school tuition fees as long as the eligibility requirements are met. This criterion includes outstanding personal and academic qualities throughout the program.
Military Service scholarships for flight training
Militaries around the world provide world-class training for their pilots, from ab-initio right through to complex aircraft such as Cargo and passenger transport, fighter jets and aerial refulers. These aircraft are often similar to, or variants of large modern civil aircraft that are used in airlines.
I found in my squadron, a number of pilots strategically re-roled from the C-130J Hercules onto the KC-30 MRTT as they approached the end of their return of service obligation so they would have attractive Airbus type ratings for when they were about to leave the military and apply for the airlines.
For US citizens, there are also number of very attractive military scholarships through these programs which you may be able to use to cover flight training.
Pilot Scholarships and training grants
Other than cadetships, scholarships now widely available however, not everyone will be able to apply for them. A lot of scholarships being handed out are aimed at improving equality in the industry, so are heavily leaned toward funding women pilots and ethnic minority candidates. This is great news, and it's incredibly exciting to be able to open the talent pool to allow greater inclusivity into the cockpit. The AOPA1 has information on scholarships readily available so head to that link and check out the scholarships available in more detail.
Aircraft Owners and Pilots Association AOPA scholarships
The Aircraft Owners and Pilots Association is a wonderful organization that every pilot should be a part of. They post the current AOPA scholarships and grants on their website.
National Gay Pilots Association
The NGPA has given away over $1,000,000 worth of scholarships for flight training
Experimental Aircraft Association – EAA
The Experimental Aircraft Association (EAA) is a large sport aviation organisation that offers numerous scholarships and Air Academy Camperships
Experimental Aircraft Association Scholarships for Flight Training
EAA flight training scholarships that have a minimum award of $5,000 include
Adapt to Fly Scholarship
Air Academy Alumni Scholarship
Elgin Wells Jr. Starjammer CFI Scholarship
Florence "Coffy" Gregory Scholarship
Harrison Ford Scholarship
Jason Kurt Lohr Aviation Scholarship
John S. Bradbury Memorial Scholarship
Noah Favaregh Scholarship
Richard R. Harper Memorial Scholarship
Stephen "Ben" Haas Memorial Scholarship
Tinker Murdock Family Scholarship
Will Martin Flight Training Scholarship
Wilson "Tex" Edwards Memorial Scholarship
Heather McRoberts Memorial Scholarship*
Matthew Platt Scholarship
Experimental Aircraft Association Post-Secondary Scholarships
The EAA provides post-secondary scholarships for students attending post-secondary training in the Aviation industry including Flight school, pilot training, aeronautical engineering, aviation management, aircraft maintenance. Scholarships have a minimum award of $5,000 and include
Chaudoin Scholarship
David Alan Quick Scholarship
David Mineck Memorial Scholarship
Eagles Aerobatic Team Scholarship
Fred & Diane Fitts Scholarship by CAA
Gerald "Jerry" Holland Scholarship
H.P. "Bud" Milligan Aviation Scholarship
Harrison Ford Scholarship
Harry E. Arcamuzi Aviation Scholarship
Herbert L. Cox Memorial Scholarship
Jack Burnham Scholarship
James Miller Scholarship
John Sandberg A & P Scholarship
Lee & Cookie Perrizo Scholarship
Michael Blume Memorial Scholarship
Payzer Scholarship
Robert F. Pauley History of Aviation Scholarship
Timothy Peterson Scholarship
Cdr John Paradiso Scholarship for Women in Aviation/Aerospace*
Morgan Brittany Smith Memorial Scholarship
Experimental Aircraft Association Camperships
The EAA provides Camperships – Camperships are scholarships for the EAA Air Academy Camps. The following Campership grants are offered;
Eldon Beresford Education Scholarship
Bury Family Education Scholarship
Dean William Carson Air Academy Scholarship
Allen L. Davis Education Scholarship
Cheryl Deamer-Boykin Aviation Scholarship
EAA Chapter 579 Scholarship
Lee Eisenhart Scholarship
Thomas Ellsberg Scholarship
Harrison Ford Scholarship
J. Andrew Garratt Memorial Scholarship
Leo Giles Scholarship
Norm and Norma Hansen Scholarship
John W. Hicks Scholarship
Elroy and Dorothy E. Hilbert Scholarship
Don T. Hopkin Memorial Scholarship
Michael T. Keefe Youth Aviation Fund
Jimmy Leeward Scholarship
Russell MacFarlane Education Scholarship
Jack Mark Scholarship
Capt. Craig A. Mueller Memorial Scholarship
The Michael Neunteufel Scholarship
Donald H. Nietz Scholarship Fund
Richard A. Perritt Air Academy Scholarship
Tim C. Peterson Scholarship
Wallace Peterson Scholarship
Bill Phillips Memorial Scholarship
Richard P. Reitz Memorial Scholarship
David & Andrea Robertson Scholarship
Neale Slater Scholarship
Glenn A. Smith Memorial Scholarship
James Stafford Memorial Scholarship
Washington County Pilots Association Scholarship
Robert B. Weronke Scholarship
Zieve Family Scholarship
Air and Space Forces Association
The Air and Space Forces Association provides hundreds of thousands of dollars per year in scholarships and grants through 12 different Air and Space Force Association scholarships.
These 12 annual scholarships are;
Colonel Aaron Burgstein Memorial scholarship
Captain Jodi Callahan Memorial scholarship
Mike & Gail Donley Spouse Scholarships
Lt. Col. Romeo and Josephine Bass Ferretti Scholarship
Col. Loren J. and Mrs. Lawona R. Spencer Scholarship
John C. and Blanche Lee Lindsay Memorial Scholarship
Dr. Sydell Perlmutter Gold Memorial Scholarship
Trident University Full Scholarship
Tuskegee Airmen Memorial Scholarship
Destin Flight Works Pilot Training Scholarship
The George and Vicki Muellner Foundation Scholarship
You can apply by visiting the Air and Space Force association webpage and filling out an application.
The Honorable Company of Air Pilots
The honorable company of air pilots grants and scholarships are available in Australia
Flight Scholarship Info
Whilst Flight Scholarship info doesn't provide scholarships or grants directly, they list a huge number of available aviation scholarships and grants. I have found this list not to always be up to date though, but still worth checking through.
Colorado Aviation Business Association
The Colorado Aviation Business Association (CABA) Foundation provides educational events, scholarships, mentorships and apprenticeships.
GlobalAir Scholarship
GlobalAir is a popular aircraft sales listing directory, and they offer 4 x $1,000 annual scholarships for flight training through the Calvin L. Carrithers Aviation Scholarship
Aircraft Electronics Association
Aircraft Electronics Association represents nearly 1,300 member companies in more than 40 countries, including approved maintenance organizations specializing in maintenance, repair and installation of aircraft electronics systems in general aviation aircraft. They offer numerous aviation scholarships in the fields of pilot training and aircraft electronics and aviation maintenance, having awarded over $1.5 million to students
Gene Baker Memorial Scholarship
Jim Cook Honorary Scholarship
Monte Mitchell Scholarship
Chuck Freeland Memorial Scholarship for Flight Training
Sporty's Foundation Private Pilot Training for AEA Technicians
Pat Napolitano Memorial Scholarship for Aspiring Technicians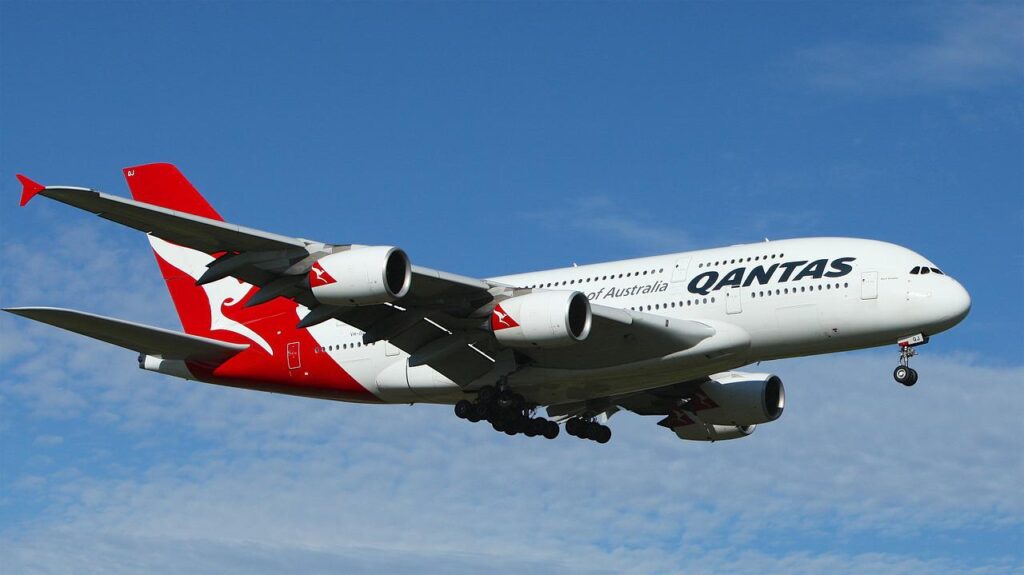 Association for Women in Aviation Maintenance
The AWAM provides a scholarship for eight recipients annually
Regional Airline Association
The Regional Airline Association provides the RAA scholarship for three winners based on academic performance, each of $4,000 .
Aero Club foundation of washington
The Aero Club foundation of Washington offers a $5,000 scholarship for flight training
General Aviation Manufacturers Association GAMA
The general aviation manufacturers association (GAMA) scholarships include
GAMA Edward W. Stimpson Aviation Excellence Award – $2,000
ICAS Foundation/GAMA Scholarship – $2,000
Whirly-Girls Scholarship Fund – $950 to $14,000 depending on circumstance
The Aviation Youth Empowerment Fund (AYEF) STEM Scholarship Award – $4,000
LeRoy W. Homer Jr. Foundation
The LeRoy W. Homer Jr. Foundation provides scholarships each year for aspiring young pilots and aviation professionals.
National Air Transportation Association
The National Air Transportation Association NATA provide several scholarship awards for $2,500
National business aviation association
National Business aviation association provide a number of scholarships for aviation professional development and flight training
Ninety Nines
The Ninety Nines is an international organisation of licensed women pilots, they are a non-profit charitable membership and provide numerous aviation scholarships for women pilots.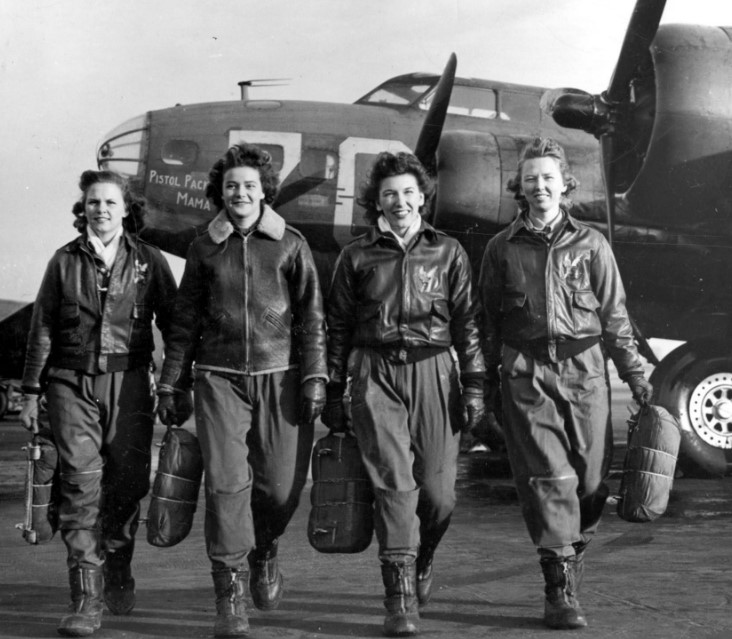 They have granted over 1,000 scholarships to women pilots, including;
Amelia Earhart Memorial Scholarships
Flight Training Scholarship
Academic Scholarship
Technical Training Scholarship
Vicki Cruse Memorial Scholarship for Emergency Maneuver Training
Kitty Houghton Memorial Scholarship
First Wings
AE Scholarship
Research Scholar Grants
Organisation of Black Aerospace Professionals
The OBAP provides numerous scholarships and to date has funded over $6,000,000 worth of scholarships to over 500 recipients.
Northwest data solutions
Northwest Data solutions provides an Aviation Safety Management Scholarship for two recipients of $1,000 each.
Aero Club of New England
The Aero Club of New England provides multiple scholarships between $1,000 and $5,000 each for Primary flight training, instrument training andadvanced pilot training
Alaska Airmen
Alaska airmen provide nine annually reccuring scholarships for up to $5,000 each for flight training.
Most people either save up from working their job, or take out student loans to pay for their flight training. Whilst scholarships are a great option, and some airlines pay for pilot training and have cadetship programs (as well as other organizations like the military), they can be highly competitive positions and there are strings attached, such as employment contracts (which might prevent you from leaving to get a better job) – so actually – most people pay for pilot training themselves.
One way you could consider paying for your pilot training is to run a scalable, semi-passive online business like a content website (Just like what you are reading on here at ProAviationTips).
This is actually how I retired from full-time flying operations with the military, and now I only fly part-time (instructing when I want to) as I don't rely on my flying income to cover my living costs.
I think it's definitely worth considering how you could start a side hustle such as a blog and scale this to cover the cost of your flight training. I did the Web Dev course and then the Digital Investors course with the eBusiness Institute along with one of my other squadron buddies, and we have both been able to build thriving online businesses as a result.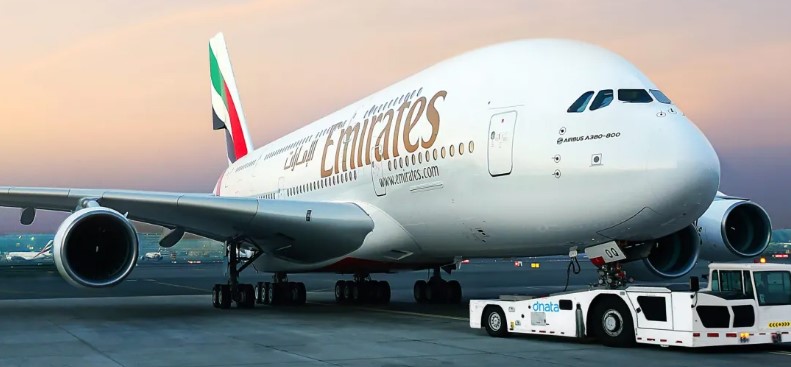 Your salary as an airline pilot depends on several factors – including
Whether the airline is a regional carrier or major
The size of the airline
Type of aircraft flown (i.e. Turboprop vs Jet, Regular vs Widebody)
Number of hours experience (total and on type)
Your rank (i.e., Third officer vs second officer vs first officer vs Captain vs Check captain)
The country you operate out of
Its important to understand that pilots starting their careers will typically earn much less, as regional airlines pay much less than major carriers. Entry-level salaries for cadets or first officers in regional airlines can be under $60,000 per year, with regional captains typically earning around $120,000.
As a rule of thumb, First Officers for major airlines such as Cathat Pacific can generally earn up to $190,000 per year, with higher salaries for Captains. For most commercial pilots, getting captaincy is the pinnacle of their career.
Airline Captain Salary for a major airline is typically around $300,000+ per year. Sure there's a difference between captaining a small regional passenger aircraft vs being in command of a trans-Atlantic A380 flight, but it's a huge milestone none-the-less.
For a Captain of a wide-body double-deck airliner such as the Boeing 747-800, the typical hourly rate is $285 per hour. The salary is highly dependent on who you work for, and in which country you work. Considering all travel allowances and overtime, some of the highest-paid airline captains in the US, Canada and Australia make around $350,000-$450,000 per year.
Whilst impressive, this is about mid-range of other international carriers in the Middle East such as Emirates and premium Asian carriers such as Cathay Pacific with salaries of up to $700,000 recorded.
Check out this detailed article or more information about how much commercial pilots make.
How many years does it take to become an airline pilot?
This is variable and it all comes down to which path you choose to go down in order to take to the skies. If you go to university it can take 3 years of study and flight time to achieve your commercial airline pilot licence.
If you go down the route of building flight hours through a flight school, then this can be done as fast or as slow as you like, mostly depending on how much money you have available to put yourself through the training.
There are varying factors that will decide how quickly you become a professional pilot. There are airline pilots who have completed flight training in less than 12 months in some cases, with some professional flight training organizations, depending on the skills they have developed as well as their flight experience.
There are of course benefits to taking more time with the training in terms of cementing the learning and building the skills but again, each student will be different.
There are various avenues you can wander down and they all vary in cost and sacrifice. Some avenues may appeal to you and speak more to your current situation, while others may have too high of a risk level.
Some of these avenues include building hours in a course through an independent flying school or seeking a cadetship at an airline. Going to university is one clear path, but it is not the only one and it is certainly not a mandatory requirement to acquire a job as a pilot and to have a successful career in aviation.
So, do you need to go to a university with an aviation program or get a degree to become a pilot? No! You DO NOT need to go to university to become a pilot. Check out why this is my answer in this article: Do You Need A Degree To Be A Pilot?
The answer to this question is entirely subjective. What can appear to be an acceptable outlay for one person may be unacceptable to another. What it dissipates down to is your desire to become a pilot. Is it the ultimate goal for you?
Is becoming a pilot a dream of yours, and you will stop at absolutely no obstacle to achieve this dream? Then the cost is probably worth it. Do you just like the idea of flying but in reality, it's more an attractive proposition than a dream? Then the considerable cost and sacrifice may not be acceptable to you.
The overall feeling amongst those in the aviation space is that if you want it enough, then you'll get it. This is no matter what the cost is. Sometimes the cost is NOT financial either. It can take years of boring flying jobs in remote towns to achieve your first big break.
If you want it enough, then the cost is worth it. Listen to some of the BEST aviation podcasts to take in other pilots' journeys and see if the cost and sacrifice they have endured would be acceptable to you, in comparison to the benefits of a career in aviation.
What is the best country for flight training?
So what is the best country for flight training? Whilst this article primarily talks about How to become a pilot in the USA, its worth noting that each country has a slightly different process, with some unique requirements. When deciding which airline or scholarship you want to target, its important to consider where you will actually be training, what the regulatory requirements are, and where you will end up working.
What pilot jobs can I get to build experience?
Before landing a gig in an airliner, its you will likely need to build up your experience and hours in smaller aircraft. For some inspiration, check out the following articles
Summary – Can you get flight training free?
Getting into the industry free of charge can be difficult. Scholarships are the route to go down to get 100% free training through the airlines, however, they are few and far between and the chances of you actually getting one are slim.
A lot of the airlines that pay for flight training do it by offering assistance with fees, usually with an upfront cost. These airlines will tie you to certain conditions, however, such as staying at that airline post-training for a number of years or paying it back over a certain amount of time.
They may also make the student pay, and if the student stays on at the airline, organise for tuition reimbursement further down the track.
It's encouraging that there are initiatives out there that are putting the under-represented minority into the cockpit through scholarships. This allows a greater diversity of thought and knowledge into planes and our skies.
Getting into the airline industry via the traditional route is incredibly expensive, and with an impending chronic pilot shortage within the next decade, it is imperative that inclusivity is vastly improved upon to allow a greater number of talent access into the aviation industry.
While the number of airlines that pay for pilot training is few and far between, major carriers are making it a lot easier for pilots to achieve their dreams with fee assistance and scholarships. Follow the links in this blog according to which airlines pay for flight training, and you never know, you might achieve your dream of becoming a pilot and save yourself a lot of money!
You might also be interested in our following articles: