A list of the best aviation podcasts from around the world
This is a list of some of the best Aviation, airline, flying and pilot podcasts from around the world. With a myriad of presenters ranging from airline captains to military fighter pilots, to GA enthusiasts – there is something for everyone
This website is reader-supported, which means we may be paid when you visit links to partner or featured sites, or by advertising on the site. For more information please read our Privacy Policy and Terms of Use
The Pilot to Pilot podcast is a place for aviators to come for inspiration and encouragement. We aim to help all types of aviators to continue pursuing their aviation dreams, whether that be flying commercially or flying for fun.
G'day, I'm Ken and welcome to the ProAviationTips Gouge Podcast! In this show, I open the cockpit to some of the best and brightest Pilots and Aviation professionals in the industry so we can share the Gouge (tips and tricks) to help you become a better pilot. Rest assured, It's the same gouge we have used and passed on, so you can be sure you're getting the best information to get ahead in Aviation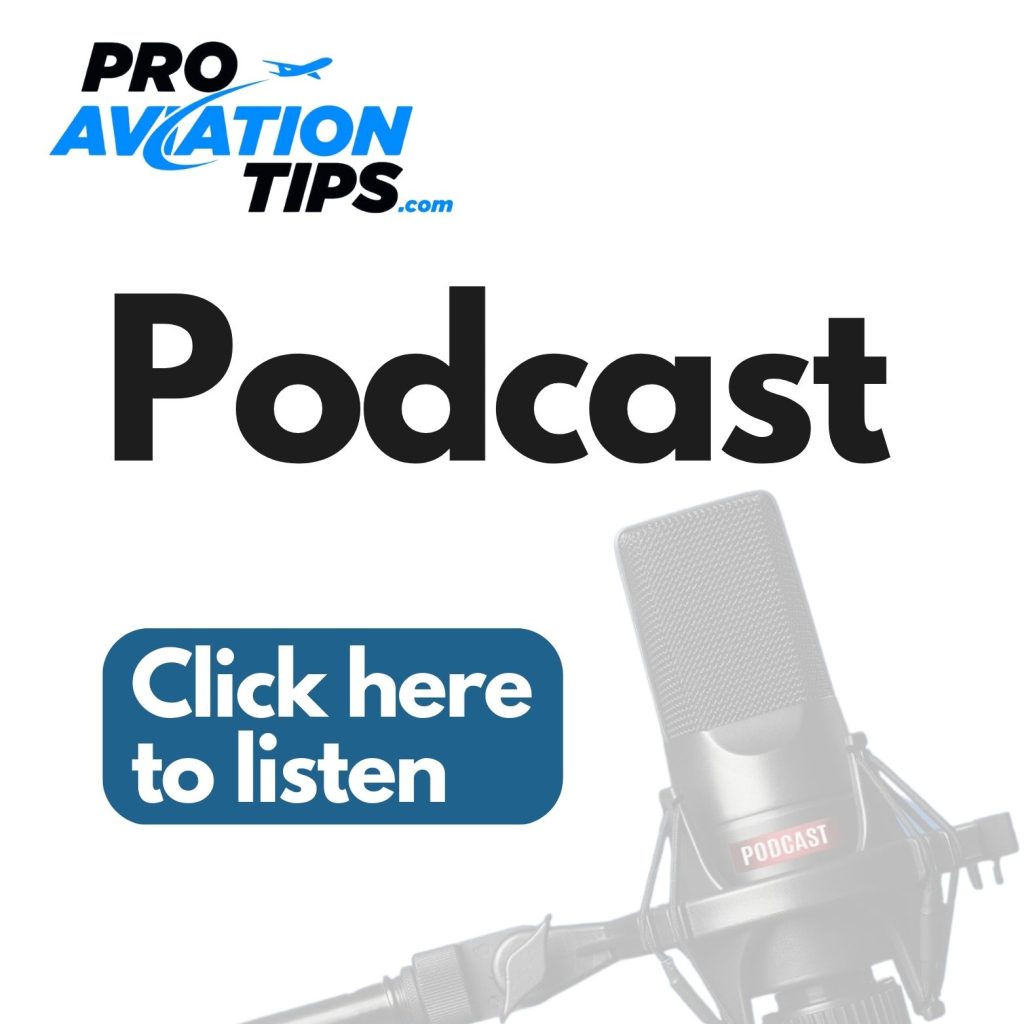 The show to listen to for the latest in aviation news, commentary, and your aviation questions answered. Hosted by three professional airline pilots and one general aviation pilot. Entertaining and educational.
The weekly podcast that explores and expands your passion for aviation.
The Inspired Pilot Podcast is an audio podcast hosted by Marvyn Robinson. A weekly show interviewing pilots with inspiring journeys from all around the world. Each week we will highlight the life of our featured pilot, follow their aviation journey, experiences gained and lessons learned. Every episode will be packed with actionable advice and resources to INSPIRE seasoned pilots, low hour pilots, wannabe pilots and pilot enthusiasts alike. Wherever you are on your pilot journey, be prepared to be inspired!
The Finer Points is the original educational aviation podcast. Launched in 2005, TFP delivers expert CFI wisdom from award winning certified flight instructor, Jason Miller. Jason has 20 years of aviation experience, is a 2 X FAA award winner and works as an AOPA Air Safety Institute instructor. Jason is passionate about conveying accurate, meaningful information to pilots.
Pilot's Discretion brings you authentic conversations with some of aviation's most interesting people. From honest discussions about flight training to fascinating stories from airshow pilots, this podcast is for anyone who loves to fly. Stay tuned for our rapid-fire "ready to copy" segment at the end of every episode, where we go beyond the cliches to find out what each guest really thinks. Brought to you by Sporty's Pilot Shop, training and equipping pilots worldwide since 1961.
Fighter Pilot Podcast
The Fighter Pilot Podcast explores the fascinating world of air combat: the aircraft, the weapons systems, and most importantly—the people. Numbered episodes feature a guest who helps explain the topic at hand, such as how ejection seats work or what it's like to fly on and off nuclear-powered aircraft carriers. If you love the roar of a high-speed flyby or are enamored by the poise and confidence of the brave men and women who fly, fix, and fight these aircraft, then this show is for you.
I'm sharing a lifetime of adventures I've had over my seven careers. Three airlines (Qualified for all operational positions except captain, first officer, flight engineer, and mechanic). Tour bus driver, and International Safety and Security support for high level groups (60-100+ members) traveling throughout the world on due diligent fact finding missions.
Get your top five general aviation news updates each week right here! A quick aviation update for pilots or anyone who enjoys aviation, flying, airplanes, aircraft, or just your average #AvGeek!
A fly aviation podcast rocking women who fly. Introducing Badass Pilot Babes from around the world talking about flying for fun and flying as the coolest job ever. The sky is our playground and you're going to *love* the view from up here.
Engage: The podcast for Delta Pilots
Engage is a product of the Delta Air Lines ALPA Master Executive Council Communications Committee. Delivering important news, information and updates, the podcast touches on all areas of being a pilot at Delta Air Lines, with an emphasis on upcoming contract negotiations and quality of life for Delta pilots.
Trent Robinson is a Head of Operations, flight examiner and former charter pilot currently based in Darwin, Australia with over 23 years experience. This podcast series is for aviators from beginners to advanced and everyone in between with an Australian focus but applicable to aviators everywhere. Hot tips, flight training and safety topics, flight test advice, theory topics and special guests
A podcast that brings together aviation professionals to discuss life as a pilot, training and career advice. CAE Pilot Podcast is brought to you by CAE, the global leader in training for the civil aviation, defense and security, and healthcare markets
Conclusion
Thanks for reading my list of the best aviation podcasts – if you have any favourites that arent listed here, be sure to get in touch. You can leave a comment below, use the contact form or get in touch on any of the socials