Bose A20 Review. This article reviews my experience using the Bose A20 aviation headset. The Bose A20 is the premium pilot headset. Whilst primarily designed for the general aviation segment, It's lightweight and comfortable construction makes it easy to wear on long flights and has been adopted by a number of airlines and military flying squadrons – and there are now variants specifically tailored to airline pilots.
My review of the Bose A20 aviation headset is based on over 10 years of flying with it. I first purchased my pair of Bose a20s while studying at college. I was learning to fly and I was sick of the uncomfortable and unhygienic 'loaner sets' on offer at the flying school. I knew I needed my own pair, and set out to find the best and cheapest available. After several weeks of searching and indecision, something happened that made up my mind instantly…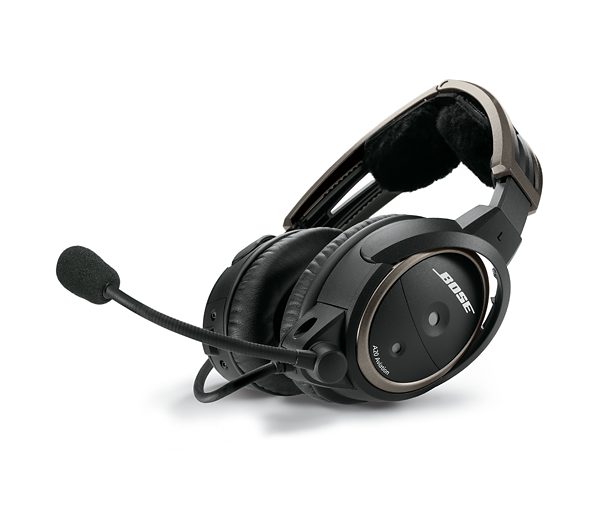 A local pilot from the town I was flying in offered to take me up for a quick joy flight to show off his new crop-dusting aircraft. Being a keen student, with an excited grin I took him up on the offer and within minutes we were walking airside toward the aircraft. When we got in the cockpit I realized In my excitement I had left my loaner pair in the school on the rack and turned bright red- "not to worry" Ian comforted me as he offered me his wife's pair of Bose a20s for the flight.
When I picked them up the first thing I noticed was how light they were, and putting them on they were very comfortable. We flew for just over an hour, and in comparative silence and crystal clear comms due to Bose's Active Noise Reduction noise-canceling technology, despite Ian letting his IO-720 piston engine roar as we blasted down the coast low level at close to full power, in a vibrating agricultural aircraft and turbulence due to strong winds.
Strangely, After the flight, I noticed I didn't have my usual sore ears and dull headache. I was sold and ordered my pair that night – spending $1600 including express delivery. I still have my original set, which has now accumulated over 2000 flying hours over ten years of aviation!
Whilst I still have since also acquired a trusty pair of David Clark H10s for my infrequent passengers, and always wear my Gallet LH350 flight helmet for warbird and aerobatic flying, I always reach for my A20s during regular flights. Once you've flown with a high-quality noise-cancelling aviation headset like the Bose A20, it's hard to go back. The comfort, noise attenuation, and lightweight reduce my fatigue on long flights allowing me to focus on my core job of flying and aircraft safety.
Bose also has excellent after-sales support and product warranty. Rather foolishly, one day I managed to slam the headset adaptor cord in the door of the aircraft very hard, crushing the cable and one of the ear cups stopped working. One quick phone call to my local pilot shop who was an authorized Bose agent, and I had a plan in minutes. I dropped the headset off later that day to the shop and they mailed the broken headset to customer care – despite my actions causing the damage this was all covered under warranty and I had them back within the week, total cost – $14 worth of postage. The customer care team had also taken the care to replace the earcup and head padding at no extra cost, and extended the warranty of their work!
Many pilots that I meet use the Bose a20 and once you have tried a pair it is hard to go back to the cheaper brands!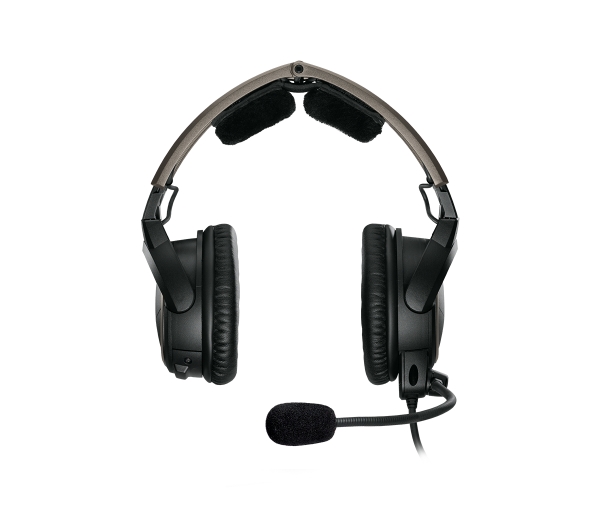 The Bose A20 has many features, and these are some of my favourite;
Insanely good noise reduction – tested to be 30% better noise reduction than industry standard ANR
Active equalisation of audio – the headset automatically processes your audio to make it clearer
Audio prioritisation: You can listen to music, phone call etc, and when an ATC radio call comes in, it will mute everything except Air traffic
Very comfy to wear for long time periods – 30% less clamping force than industry standard headsets
Bluetooth to connect your phone etc
Extremely long battery life – over 45 hours from one pair of AA batteries.
Customisable – Can switch which side the Mic is on.
Extremely light weight – 340g
Fantastic through life support and maintenance – easy to get spares and any dealer can have it sent to a repair facility and back to you in no time! (mine was returned within a week)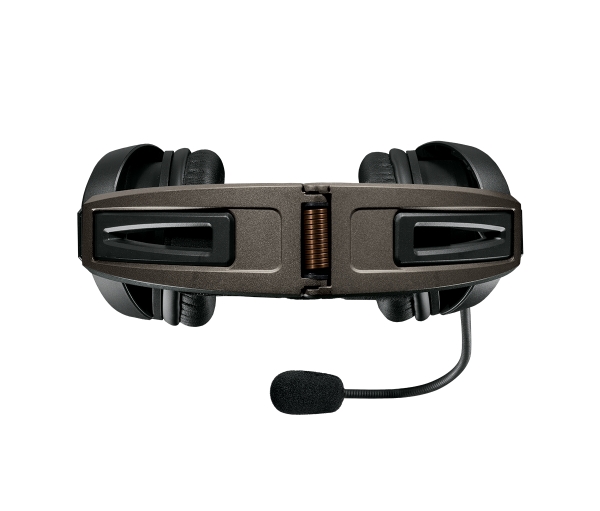 "The A20® headset offers an unmatched combination of clear audio, noise reduction and comfort, combined with the advanced features that pilots value, such as Bluetooth® audio streaming, customisable audio prioritisation, auto-on (selected models) and smart shutoff. Bose was the first company to introduce commercially available, active noise reduction headsets to the market and has over 25 years of experience providing headsets for critical communications globally, with 16 service centres worldwide."

Bose.com
The best place to get a brand new pair of Bose A20 Headsets is on Amazon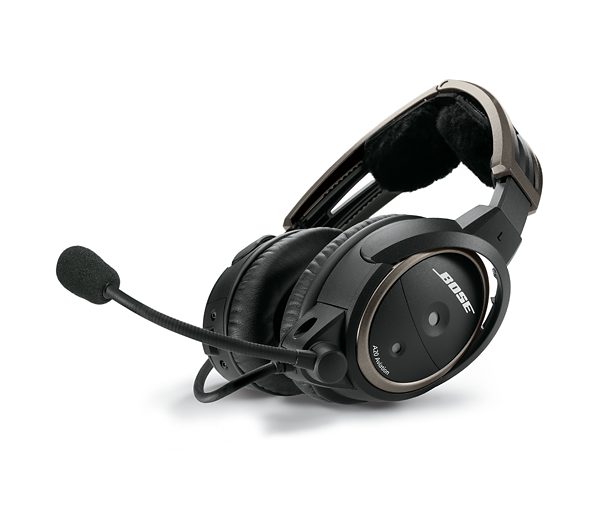 Bose A20 review Conclusion
The Bose a20 is the premium pilot headset. Whilst primarily designed for the general aviation segment, It's lightweight and comfortable construction makes it easy to wear on long flights and has been adopted by a number of airlines and military flying squadrons. Do yourself a favour, and test fly a pair as soon as you can – I guarantee you will not regret it! They say quality is remembered long after the price is forgotten, and in an industry like aviation where fatigue can seriously impact your decision making, the safest option is to be wearing a pair of Bose A20's.
If you are still undecided, check out our review of the best aviation headsets at the moment for some more inspiration.