Every older pilot wants every young pilot to know the importance of concise communication which includes active listening. A good headset is paramount so in this review we take a pilot's look of the David Clark DC One X headset.
Introduction
In this David Clark DC One X review, we will reveal whether this aviation headset meets one of the most crucial aviation competencies: clear, concise communication. The ICAO competency framework1 summarises communication as 'Communicates through appropriate means in the operational environment, in both normal and non-normal situations'. What this means for any pilot is being able to receive and transmit a message as it was intended and how the equipment we use is of utmost importance to achieve this. The David Clark brand has often been regarded as one to consider when purchasing your aviation headset. We will dig deeper into the features and benefits of the David Clark DC One X so you can make an informed decision.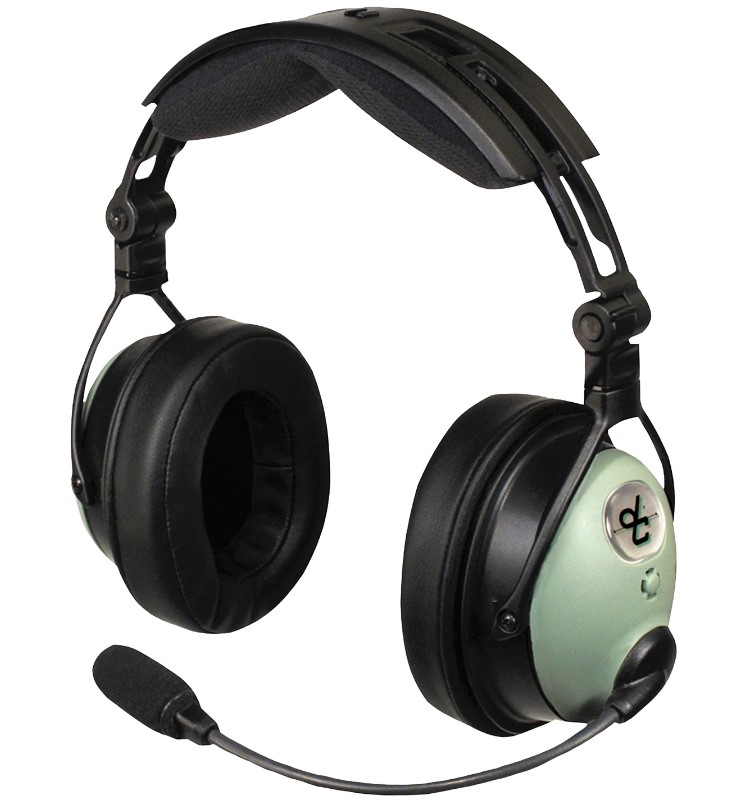 What is the David Clark DC One X?
The David Clark DC One X2 is an ANR-style headset where 'ANR' means 'active noise reduction'. In the earlier styles, the only option has PNR which means 'passive noise reduction' where the ear cups are the only layer to manage external noise. David Clark has included the ANR feature to combine the direct passive style with the newer technology of hybrid electronic noise cancellation. The David Clark DC One X still is recognizable in the classic David Clark green, sporting many new features to enable pilots a seamless communication experience including a Bluetooth feature for pairing with any compatible smart technology gear.
Where are David Clark headsets made?
The David Clark company inc3 remains a privately owned company based in Worcester, Massachusetts, USA. Originally a textile company, throughout its life has pivoted into aviation communications and space-type equipment including the famous green headset. If you ask any older pilot, most either had a David Clark headset or yearned for one and the fact that the company remains today is a testament to the popularity. The company's best known for its development of the noise-attenuating headset and associated boom microphone.
How much does the David Clark DC One X weigh?
Any pilot will tell you that functionality and weight are important when choosing a headset, especially when spending many hours flying in smaller aircraft. The David Clark DC One X is slightly lighter than some of the other big name ANR headsets coming in at 12.3oz around 14% lighter than some of the Bose options. With the ongoing development in materials the ANR headset assists pilots to reduce errors in communication such as read-back, hear back, or no read-back situations. It is a long way from the cumbersome leather flying helmets originally designed to protect the pilot from an open windy cockpit which later had modifications of throat microphones and earphones built in.
What are the features4 (advantages) of the David Clark DC One X?·
Lightweight alloy headband
Versatile and compact
Active noise reduction – "Noise just goes away!"
Soft heat absorbing pad on top of pilots head
Bluetooth wireless functionality for smart technology
Soft leatherette ear seals to reduce sweating
30-day money-back guarantee from the manufacturer
Hand made
Comfortable fit that can be worn for hours (no clamp effect)
Wireless technology with easy pairing to devices
Can listen to music while flying and it will cut out if intercom, radio call or transmit
Usable if batteries go flat
Priced to compete with other ANR headsets
Good after-sales service and spare parts availability for repairs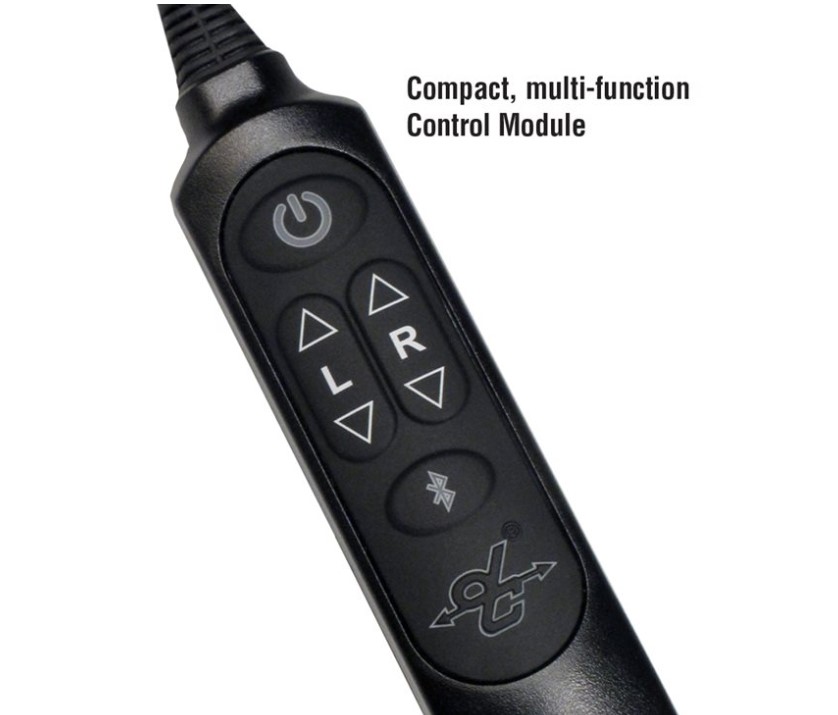 Are there any drawbacks (disadvantages) of the David Clark DC One X?
· Single plug type Dual GA
· Only 5-year warranty, other headset warranty 7 years
Where can you buy a David Clark DC One X?
It is easy to buy the David Clark DC One X from most pilot supply stores either online or in person. Usually, the David Clark Headset bag is included too. We suggest that you try one on to feel the upgraded comfort compared to the older David Clark style. If you cannot get to a store, there will always be a pilot colleague you can ask to try on for size and the best review is someone who has already been flying with one. The David Clark DC One X is so popular that stock is limited at the time of writing this review. We believe that says it all.
You can try stores such as David Clark2 themselves, Flight Store5, OzPilot6, as well as Amazon.
David Clark DC ONE-X ENC Headset
David Clark Headset Bag, (2) AA batteries included
Weight (without cord assembly) 12.3 oz
TSO-C139a Approved
FAQs about the David Clark DC One X:
How do you pair the David Clark DC One X?
Pairing the David Clark DC One X headset is very easy to do. Simply turn on the Bluetooth to enter the pairing mode which is indicating successful when flashing yellow. Once on, select search for devices FROM your phone or device, select DC One X when you see it, and initiate pairing. Like all pairing activities, you may be prompted for a passcode. The passcode from the manufacturer is 0000 (four zeros).
What is David Clark's most popular headset?
Although the David Clark DC One X is an awesome product, the most popular has been a slightly cheaper model making it more accessible for training pilots considering all the other financial outgoings. The most popular has been the David Clark H10-13.4 however the David Clark DC One X is more recently showing signs of a take over seeing it is currently out of stock! Our advice is to find a way to get this one even if you need to save up your birthday money!
"Featuring advanced comfort and performance features, excellent Hybrid Electronic Noise Cancelling and Bluetooth® wireless audio for pairing with cell phones, tablets, music players and other Bluetooth® compatible devices."davidclark.com2
How much does the David Clark DC One X cost?
The David Clark DC One X retails for around USD$895. There are cheaper models however what value do you put on your hearing? Consider that you might use this headset for your initial flight training, then into your first flying job, before getting into an airline that may provide aircraft-specific units. On average, this would be a 5-year process which means a purchase of USD$895 per year is USD$180. Effectively if you don't buy a coffee from Starbucks once a fortnight, then you can afford the better headset!
You can read our article on Best Headsets HERE
Is the David Clark DC One X headset worth it?
I love this question as it allows us to tell a story about hearing … or the lack of it! The short answer is 'Yes!' the David Clark DC One X headset is worth it. All veteran pilots have spent time in louder older aircraft before there were noise complaints, when people just accepted the airport was there first. On top of this, the headset technology was not where it is today, so noise canceling was not as good. Now wind it forward to what happens to age-challenged pilots now.
I have a female pilot friend who sums it up perfectly. The drone of the engine noise has left her struggling with low-tone sounds and it is reported that her partner speaks in low tones. That my friends is the recipe for 'domestic deafness!'. The moral of the story is to invest in your hearing by protecting it from the start and also save any miscommunication in the home!
You can read our reviews of the following headsets: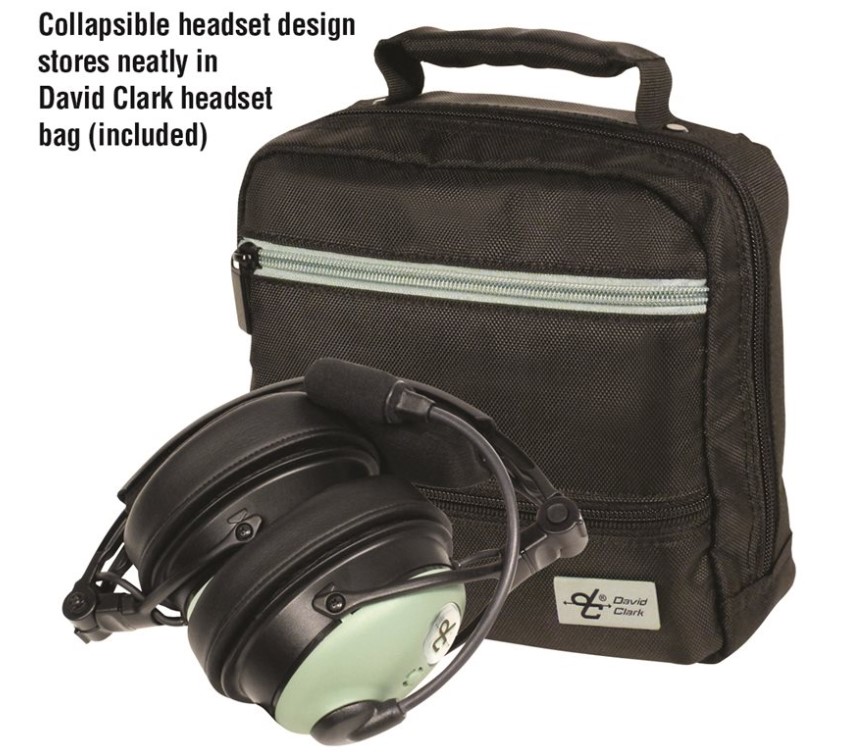 Conclusion
If we return to the basic ICAO competency framework of communication, there are two observable behaviors that ensure this competency is met and the highest level of safety can be maintained. We have scrutinized these, and a pilot must be able to 'convey messages clearly, accurately, and concisely and 'Listen actively and demonstrates an understanding of important information'. This is not a drill; you cannot have your equipment affecting this competency. One missed radio call could spell disaster and we urge you strongly to always be developing ways to communicate better.
Always clarify information if you are not sure whether it is coming from air traffic control or another pilot. Miscommunication has been the cause of accidents in the past such as the Tenerife air disaster7. Honor the lost and maintain superior communications … you deserve a good headset!
You can read our article on Used Aviation Headsets HERE.