So you've decided to take the next step towards becoming a pilot, and your looking for a flying school! Congratulations, many don't even make it this far. The fact that you are searching for a flying school shows a level of commitment and good judgement, as the flying school you choose to learn to fly at can make a big influence on how successful you are as a pilot.
If your still on the fence, check out our guide on whether becoming a pilot is worth the cost.
Before you start to choose a school, its important you review your goals and ambitions – for example if you want to become a recreational fixed wing pilot, it is going to be a very different training route than if you want to become a commercial helicopter pilot – and you will need to choose a school accordingly.
Different types of flight schools for pilots
There are many types of different flight schools; ranging from aero clubs and small private schools, right through to university accredited academies. The most common might only offer recreational or private training in fixed wing aircraft, but larger schools tend to offer commercial and even airline training in both fixed wing and rotary wing aircraft. Reviewing your goals will assist you in your first pass of choosing a flight school near you.
Pilots' Trial Introductory Flight (TIF)
Before committing to any training schedule or program, you should undertake a Trial Introductory Flight. This approximately 45 minute lesson should give you a taste for what to expect as a trainee pilot – including pre flight briefing, aircraft preflight inspection, start, taxi, take-off and departure into the training area. Once established in the training area your qualified flying instructor will talk you through manoeuvres step by step including climbing, descending, turning and potentially even demonstrate an aerodynamic stall for you. At the completion of the airwork in the training area, your instructor will guide you on how to return to the field and make an approach for landing, and show you how to taxi back, shut down and back up the aircraft.
Not only will this demonstrate the aircraft, local field and airspace, but you will get a feel for the flying school, its instructors and business operations. Make sure you get to meet the Chief Pilot or Chief flying instructor, and as many other instructors you can find.
For a bit more of a guide on a TIF, check out the explanation from Mid Island Air Service in New York and compare this to a flight school near you
Flight schools for fixed wing aircraft (aeroplane) pilots
Pilots seeking training for fixed wing aeroplanes have an advantage in that this is by far the most common type of flying school. These types of schools operate out of fixed airports and usually need a small runway of at least 2000ft – these can be surfaced with dirt, gravel, bitumen or even grass! Some flying schools operate out of larger airfields and share the runway with larger jet aircraft, and even on some international fields. This gives trainee pilots exposure to advanced Radio-telephony (or "R/T" as its called), as well as comfort operating in Controlled airspace (called "CTA" by pilots). A good source of information on fixed wing aeroplanes is the chat page www.PPRUNE.com, the "Proffessional Pilots Rumour Network"
Flight training schools for rotary wing aircraft (helicopter) pilots
Pilots seeking training for helicopters or rotary wing aircraft may find it tougher to find flying schools near them, as these are less common. The cost of helicopter training also tends to far exceed the cost of fixed wing training, and some helicopter pilots even deliberately start out on fixed wing and then do a rotary wing conversion at the end to save money. The bonus to flying rotary wing is of course you don't need a runway! This means the location of flying schools near you might be much more convenient – even in inner city areas! A great source of information on rotary wing aeroplanes is the chat page www.bladeslapper.com
How to search for a reputable flight school near you
Remember that in today's age, you should make full use of the internet on your search. Google is your friend, as is Facebook and other social media. Use all your tools wisely to gather information but don't be overly concerned about negative reviews (remember that people are more motivated to leave negative reviews than positive reviews). Facebook groups are a great way to glean information from a highly experienced user base, so check out any of the aviation groups on Facebook.
Identifying the best flight schools – questions to ask
Assessing a flying school doesn't need to be difficult, but you should review this list of simple questions to give yourself a better idea of what you can ask your prospective schools. This will give you an idea of whether its suited to your needs or not.
"How long has your flying school been in business?"
"Are you the original owner of the flying school or did you buy it?"
"Has this school ever moved from a different airfield or does it operate at other bases?"
"What is your primary training aircraft and why?"
"Do you own the aircraft the school uses for training?"
"How many staff do you have, and are they full time or casual?"
"Are your staff members previous graduates of this flying school?"
"Does this school offer advanced flying training – Instrument Ratings, Night Ratings, Aerobatic Ratings or Instructor Ratings?"
"How many students do you currently have on the books?"
"What is your schools failure rate and how many pilots have you graduated?"
"What connections do you have and what have your graduates gone on to fly in the aviation industry?"
"Do you use an in-house testing officer or will I need to source a testing officer for my flight tests?"
"Do you offer in-house theory examination or will I need to go to a third party for theory written examinations?"
"Can I see a course syllabus with full cost breakdowns?"
"What are the hourly hire rates of all of your aircraft and are there any additional fee's or charges associated with a flying lesson?"
"Do I need to pay upfront or at the end of the lesson?"
"Are you approved
"What is the typical length of a pre-flight brief?"
"What is the typical length of a post-flight brief?"
"Are theory briefings and pre and post flight briefings included in the hourly flying rate or is this a separate add on cost?"
"Will you hire me the aircraft for private hire once I have completed my training?"
"Will you hire me as a pilot once I have completed my training?"
"Can you provide training or command hours on advanced or larger aircraft I am likely to fly my first or second job?"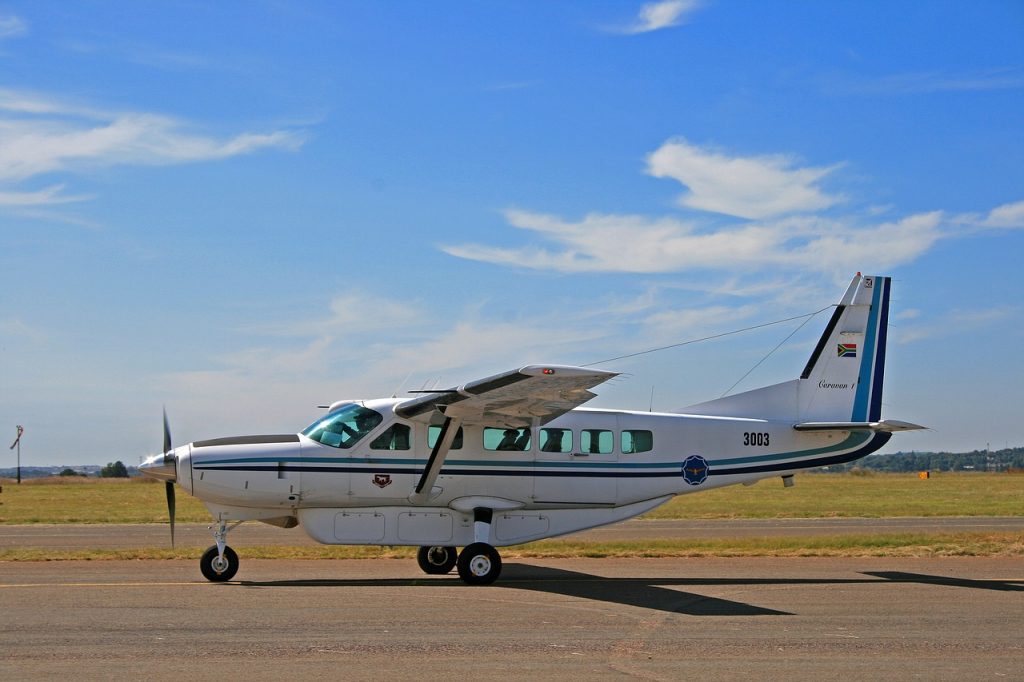 Conclusion
So, we have discussed some of the important questions you should ask when you want to select a flight school near you. Now what, you may ask? Do you know that pilots who select the right school are more likely to achieve their career goal? Every aspiring pilot wants to be successful in the career, and the journey begins at a flight school. It is important that you get a solid foundational training from the school as you begin your pilot career. However, not many flight schools can give you that. Thus, the need to take your time to understand the career, the category of flight school that is best for you, and the most appropriate school for you. Why not give your pilot career a good start?
That way, every subsequent training in your career path will make more sense. Aside from that, you will be sure that you will have a successful career in piloting. That, alone, is enough motivation to see you through flight school and the career, irrespective of the different hurdles you might encounter.
Our recommendation for you is that you should take your time and research more about the pilot career and the different categories of flight schools. You can start by reading the article, Is Becoming A Pilot Worth The Cost?, What really makes airplanes fly? or How much do commercial pilots make?. Finally, do a detailed assessment of the different flight schools near you before deciding on which to pick. Be positive and keep pushing; you will achieve your goals.