Getting your Private Pilots Licence (PPL) is an awesome achievement. It will allow you to fly as Pilot In Command (PIC) of your aircraft on cross country trips, and even to fly internationally if the opportunity presents itself!
It is no easy feat though, and alongside hundreds of hours of hard work studying, preparing and flying the aircraft, you'll need to pass a couple of written theory exams. These include the:
pre solo theory exam
Pre area solo theory exam
Basic aeronautical knowledge exam
Pre navigation solo theory exam
Private pilot theory exam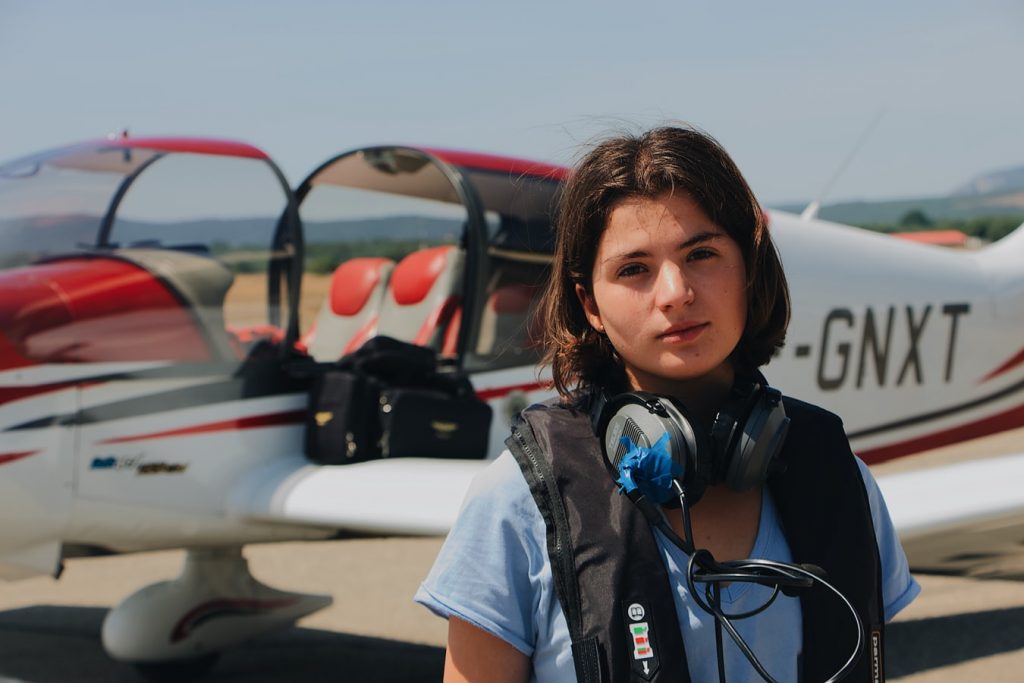 This is the basic mandated (legal) minimum in Australia, and it's a very similar story in most other countries. Remember though, your flight school may even add a few additional exams or tests along the way just to make sure your at the level of knowledge you need to be and that you are developing appropriately towards achieving your private pilots licence.
It goes without saying then, that it is incredibly useful to have a couple of informative, detailed (yet succinct) theory text books to help guide your study and prepare for the exams.
There are a few resources which can help you on your journey, and I would recommend you look into these three top flying resources;
The Bob Tait theory books written by Australian aviation legend Bob Tait are a fantastic series of books which covers literally everything you need to achieve an Australian Private Pilot Licence, and then even further on to your Commercial Pilots Licence and advanced ratings such as the Instrument Rating Examination (IREX) required to be eligible for a Multi Engine Command Instrument Rating.
At the Private Pilot Licence stage, I recommend you look into getting the Bob Tait Basic Aeronautical Knowledge (BAK) book, as well as the Recreational Pilots Licence / Private Pilots Licence (RPL/PPL) Study guides volume 1 and volume 2. The BAK is a starter guide for those progressing through the BAK exam (required for the recreational licence) and then onto their PPL study
Geared towards passing the theory exam quickly and with some concise practical gouge and tips for your flying career, his books are straight to the point and no nonsense. His BAK and PPL books lead perfectly into his CPL and MECIR syllabus which will help you pass your commercial pilot exams, as well as assist in preparing for airline pilot exams.
Aviation Theory Centre
The Aviation Theory Centre books written by Dave Robson are a fantastic wealth of information. Available in both hard and soft electronic copy, the ATC books are considered the go to reference of Australian flight training and theory.
The Author, Dave Robson, is a qualified Test pilot and ex Royal Australian Air Force Fast jet pilot. He has even been contracted through the Aviation Theory Centre to write extensive reference material for the Australian Defence force – the 'Professional ADF Aviator's Reference Manual' (or PAARM for short!).
The Aviation Theory Centre manuals are incredibly detailed which can at times leave you a bit lost on what to actually study or prep, but are a fantastic higher resource and contain a wealth of great information and operating information that will help you as a pilot. Completing his chapter reviews and practice exams will leave you very well prepared for your examinations, and form handy revision material for later down the track.
ASA
Aviation supplies and academics provide a range of textbooks. Kershner authors a number of Private Pilot Licence textbooks and also branch out into aircraft specific manuals (kind of like a conversion textbook full of handy information on your new type) as well as detailed books covering ratings and endorsements such as aerobatics, low flying and even your initial multi engine conversion
Which are incredibly useful to budding aviators and those brushing up on their theory and basics alike. With many titles to choose from, ASA provides a wealth of information.
These form a great reference material for study and further development, but lack the specific exam preparation for individual countries pilots written theory exams.
This means that you can be a bit overwhelmed by the sheer amount of content. I would recommend this be purchased in addition to your country specific exam preparation guides
In summary
There are a load of great resources and books to help you study and pass your Private Pilot Licence ground school. Investing in a good professional library will benefit you over your career as you continually revise and brush up on the important theory aspects of the job. Many of these publishers are now offering electronic copies, making it easy for you to study on the go.
What books have you found helpful when studying your ground school? Let us know in the comments below!