So your engine has stopped, you've run low on fuel, or you're hopelessly lost; for some reason you've had to land somewhere other than you had planned.
If you've made it to a serviceable airfield, then you're in luck. But if you've touched down or crashed somewhere remote, then your adventure has just begun.
Rather than writing a huge article about survival, I'd just like to recommend that you carry a survival bag on every navigational sortie that you fly.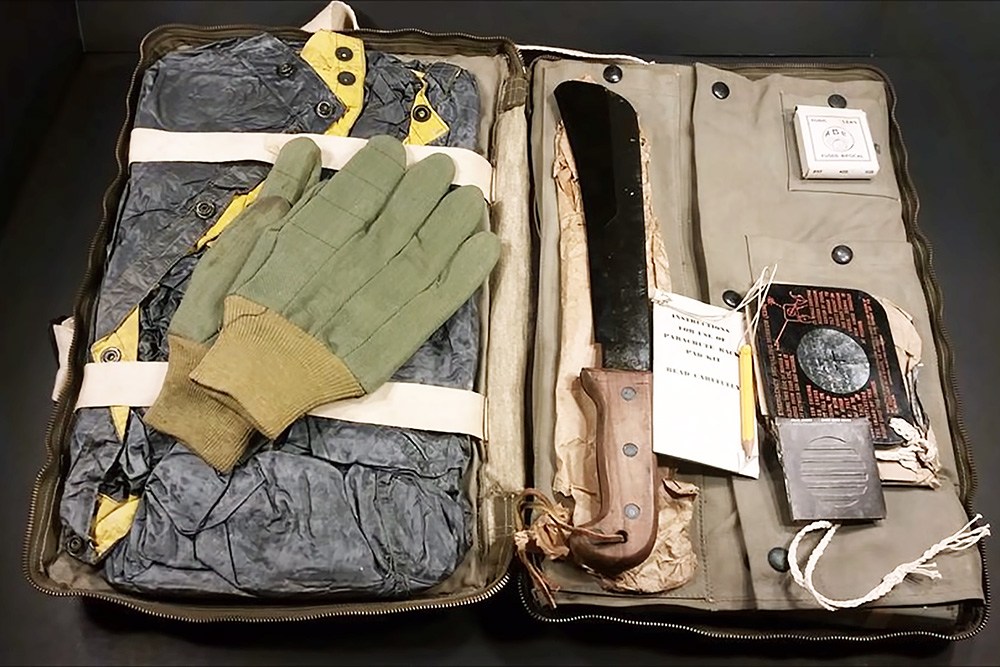 What to include is dependant on the terrain and weather, so you should double check the contents often, however at a minimum I'd suggest the following contents.
First Aid Kit
Bottle of Water
Chocolate bar
Water purification tabs or a 'Sterry straw' (to purify any water you find)
Warm Jacket
Raincoat
Gloves
Hat
Beanie or Balaclava
Knife
Torch
Matches/lighter
A tampon or some cotton buds (for kindling)
Mobile phone
Charger Pack
Paper Map
Satellite capable Personal Locator Beacon (PLB) or Emergency Locator Transmitter (ELT) beacon
All of this will fit in a small bag that should not be a problem to fit in any aircraft- preferably in a location from which you can easily grab it as you hurriedly extricate yourself from a wreckage.
"No sushi or wine?" I can already see many of you raising your eyebrows at the lack of a menu and picnic basket. That's because I'm planning on being rescued within a day or two- and most people can survive without food for three weeks, as long as you remain hydrated, sheltered and medically ok.
In fact, eating food when you don't have enough water will dehydrate you even faster, and that is dangerous!
"But I'll be rescued the same day…"
You'd like to think so, but even if your Mayday call was heard and processed, and the Rescue Helicopter was given a location within the hour- they still have to get there and find you. if the weather is fine and your aircraft is visible, then you'll likely be buying the crew some pizza before closing time.
But if you are very remote, far from your panicked estimated position, your aircraft is hidden (say by thick bushland), or the weather precludes a search, then you may have to spend the next few nights alone.
"I love my Grab Bag…" Keep it small, tight and light, and you are likely to take it on every trip.
Keep it current, check the batteries and map, and you are less likely to be disappointed when you truly need those contents- Your survival might just depend on it!